Paramount School District Announces Finalist for Superintendent Position
---
Dr. Ruth Perez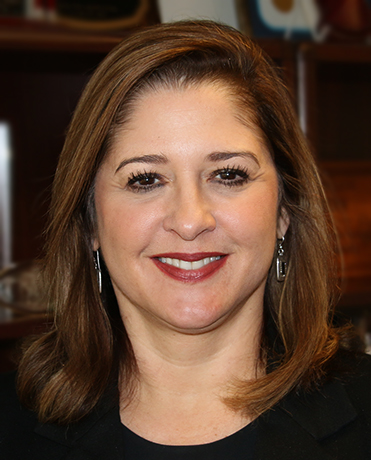 The Paramount Unified School District did not have to go very far to find a new superintendent to choose a finalist to fill its Superintendent position, now being filled by Interim Superintendents Dr. David Verdugo and Dee Stephens. The District announced that Dr. Ruth Perez, Deputy Superintendent of Instruction in the Los Angeles Unified School District was selected as the final candidate. Dr Perez, prior to her work in LAUSD served for five years as the Superintendent of the 20,000 student Norwalk-La Mirada School District.
Prior to her work in Norwalk-La Mirada, Dr. Perez served as the Chief Academic Officer in the 145,000 student Charlotte-Mecklenburg School District in North Carolina and as an Area Superintendent in the 192,000 student Orange County Public School District in Florida.
She received her Doctorate and Master's degrees from the Nova Southeastern University in Florida and her Bachelor's degree from Queen's University. "We're very excited to have found Dr. Perez who will continue the great work that Dr. David Verdugo and Dee Stephens have done over the past ten months. She is highly respected in Los Angeles and in her past district, Norwalk-La Mirada, as a collaborative and visible leader who is well liked by all of her colleagues. She is one of the strongest instructional leaders in the State and focuses all of her efforts on student achievement and partnerships with civic and community organizations and, of course, her central office leaders and principals. We had close to 30 excellent candidates and interviewed six prior to making our decision" said Alicia Anderson, President of the Paramount District Governing Board. "Her resume speaks for itself, and we know she will be an excellent leader for the District."
A site visit by Board members to the Los Angeles Unified School District will take place and Dr. Perez will officially begin as Superintendent on January 4, 2016.
---
Superintendent's Message
Thanksgiving Wishes
Dear Parents and Friends of Paramount Unified,
On behalf of Board of Education President Alicia Anderson, Tony Peña-Vice President, members Sonya Cuellar, Linda Garcia and Vivian Hansen, we wanted to take this opportunity to extend to everyone our best wishes for a Happy and Healthy Thanksgiving Day.
At this time of Thanksgiving, we can all pause to count our blessings. Thanksgiving is incomplete without a moment of reflection. One of the joys of Thanksgiving is the opportunity to reflect and rejoice on our good fortunes by showing one's gratitude for life's little blessings during these difficult and challenging times. We particularly want to express our sincere appreciation for your confidence and loyalty to our School District, our teachers, school counselors, administrators, classified employees, and the countless others who make Paramount Unified School District the special place it is.
Our best wishes for a Happy Thanksgiving!